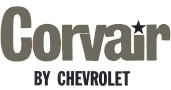 Join Us!
Interested in joining us or renewing your membership?
Click right HERE for an NHCC Membership Application Form!
Membership is open to anyone who enjoys the Corvair automobile, forward control, and its variants. You do not have to own one to become a member.

Membership in NHCC is $20.00 per year for CORSA members and $25 per year for non-CORSA members. Make checks payable to NHCC and mail to: NHCC, PO Box 197, Sanbornton, NH 03269.

All dues are due in January except for members who joined in the last quarter of the year. Their dues are due the following January. A subscription to our newsletter is free with membership.

Click HERE for a sample copy of our newsletter.

There is strength in numbers and we hope you will join us. We strive to help members and non-members alike by providing moral and technical support and by sharing in this love of our favorite automobile. Please consider joining us. We would love to have you!
NHCC also encourages all members to join CORSA, the Corvair Society of America. CORSA membership applications are available from NHCC or by writing to CORSA, P.O. Box 68, Maple Plain, Minnesota 55359 USA. Or simply click here to reach the CORSA website.
Thank you for your interest in NHCC.







This site was last updated 05/05/18 by redbat01@verizon.net