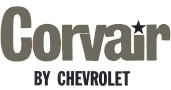 2017 New England Spring Dust-Off!
Twenty-five Corvairs attended the show on what was a perfect day. The sky was bright and sunny, the wind was enough to deter the black flies (almost) and the crowd was up for a good time. Another plus was for the first time in recent years, there were several young folks present. That is very heartening since they are the future of our club.

Our thanks go to Ginny, Jon, Bob, Allan, Judy, Janis, Aggie and everyone else who worked so hard to organize and manage another very successful Spring Dust off event. So much effort goes into sponsoring an event like this. Everything from purchasing the ingredients for the baskets, to getting sponsors for the event, to making sure food was available, to something as mundane as accumulating a zillion empty milk containers for all the blind drivers to crush, obtaining trophies, door prizes and the list goes on. It was a great event, everyone certainly had a good time and we sure had a good looking selection of Corvairs and one Corvette!! (oops – sorry).

We also want to thank everyone who participated, especially all of the folks from Bay State Corvairs, even though they came away with the majority of trophies (very deserved however) and Tom and Donna who came all the way from Nova Scotia.

Thanks again for a job well done!


Click HERE to see a list of the awards that were given out at the 2017 Spring Dust-Off.

Check out the photos below. This photo gallery does it all! To see a caption, hover over any thumbnail with your mouse. Click on any photo to see the full-size image. The full-size images are accompanied by backward and forward arrows so you can scroll through the photos manually. Or, if you prefer, click on the icon on the upper right side of any full-size image to see a slide show.
Sorry, only modern browsers.