EDITOR'S NOTES

Members present at the "sugarhouse meeting": Peter and Carol Callesano, Dick and Kriss Tullock, Steve and Sherri Ruggles, Jerry and Diane Thomas, Bruce and Pat Carlton, Walt and Jean Newell, and Carl Boyd. It was a beautiful spring day, but Kriss did not get a wagon ride. The Tullocks have graciously invited members to use their garage, with a hoist on Sundays. Give them a call to make arrangements.

Dates of interest:
May 3 Rhinebeck car show
Memorial Day weekend- Norwich car show
May 29thru 31, FREE car show at "Stile's excavating" Rte 9 ,Clifton Park.
June Manchester Car Show, Manchester VT.



Did we have enough?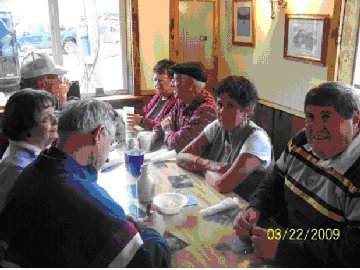 Do you see 2 corvairs?