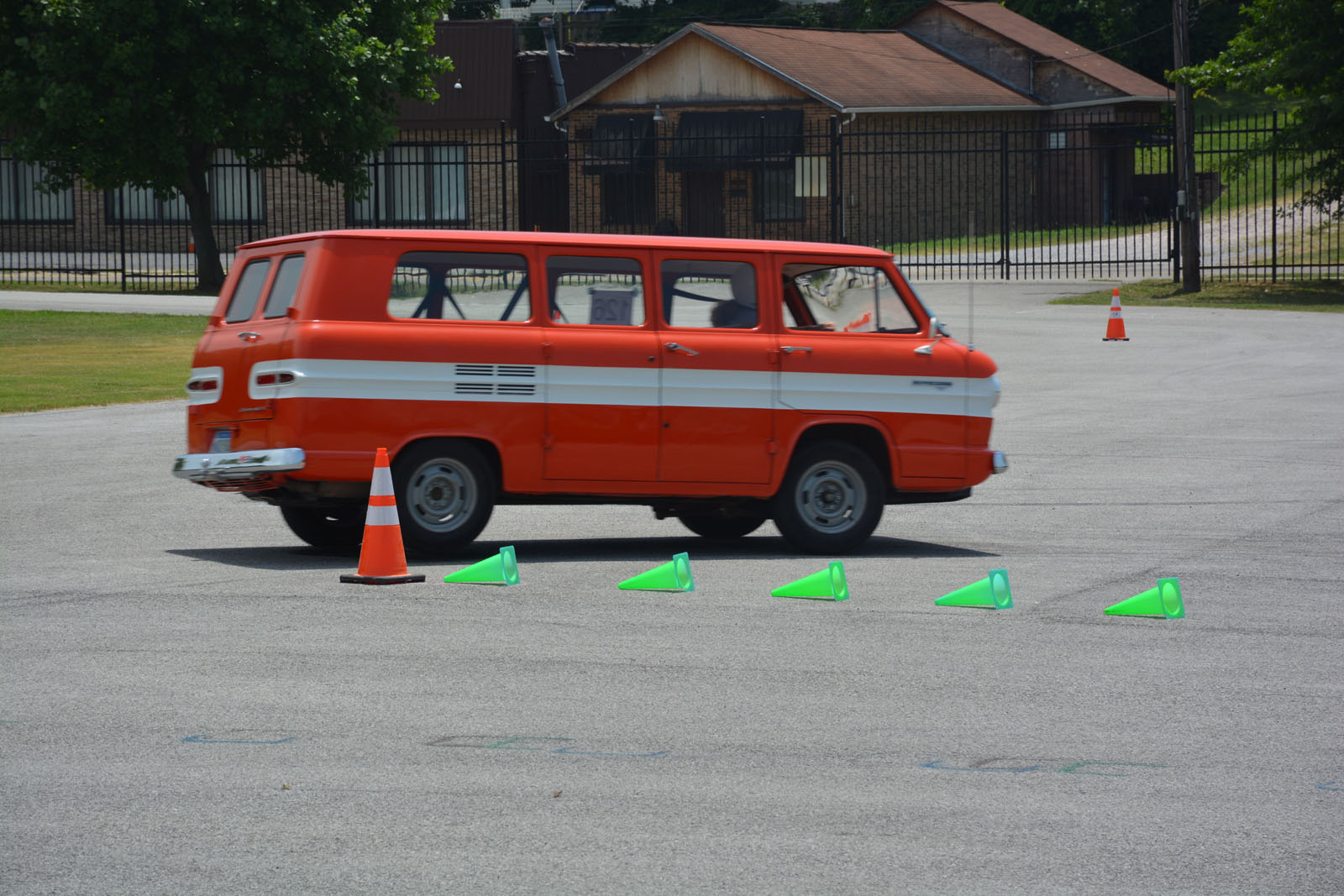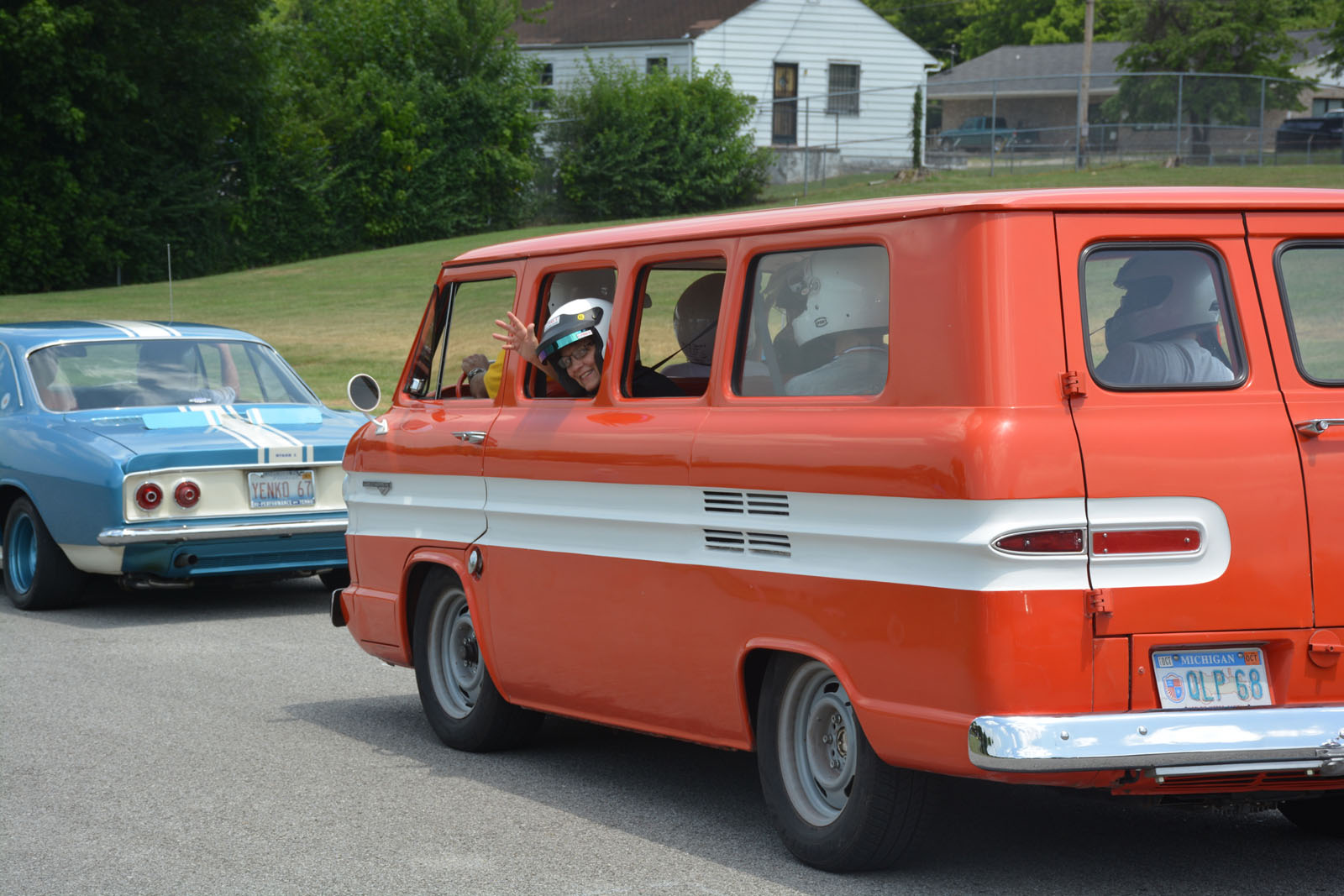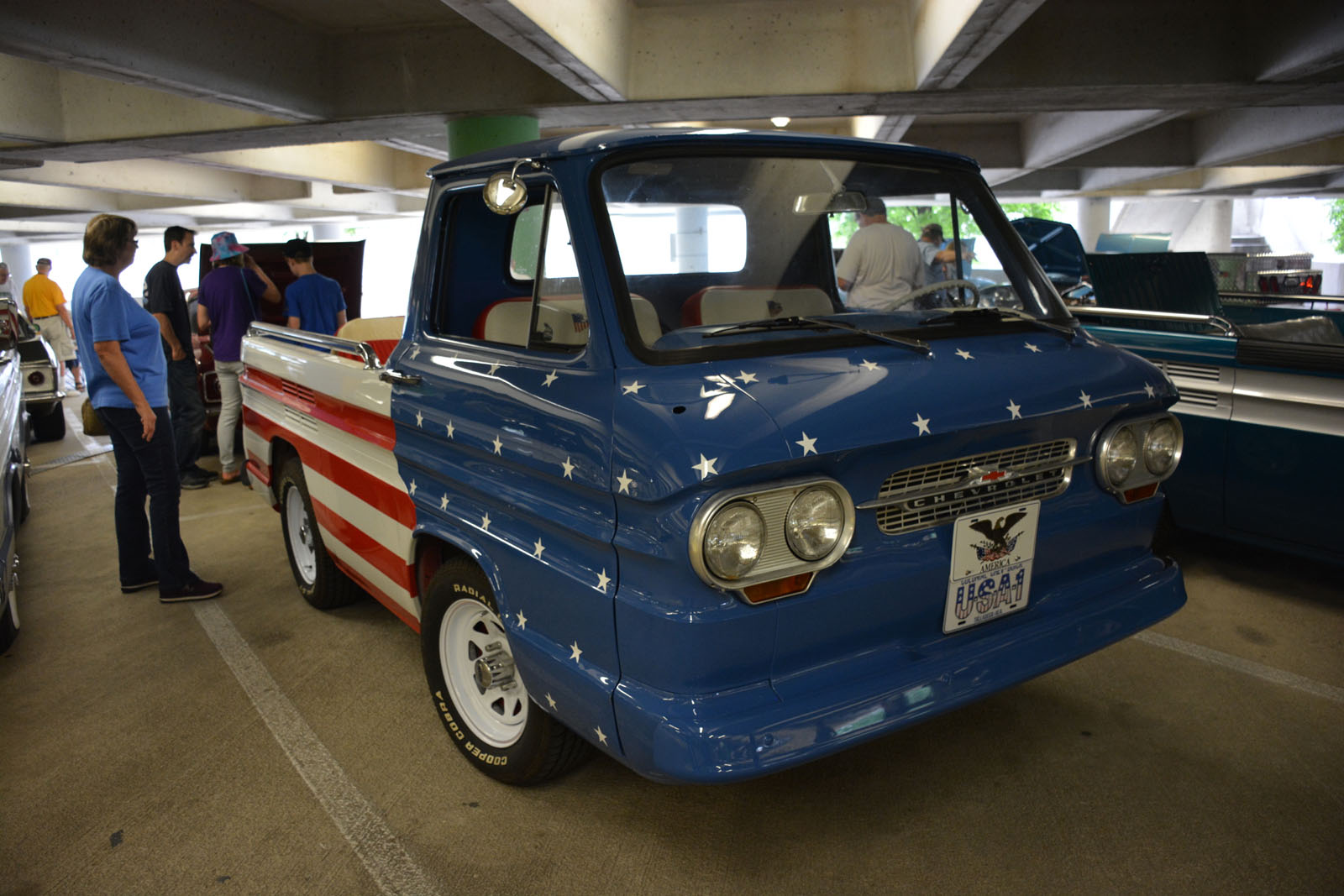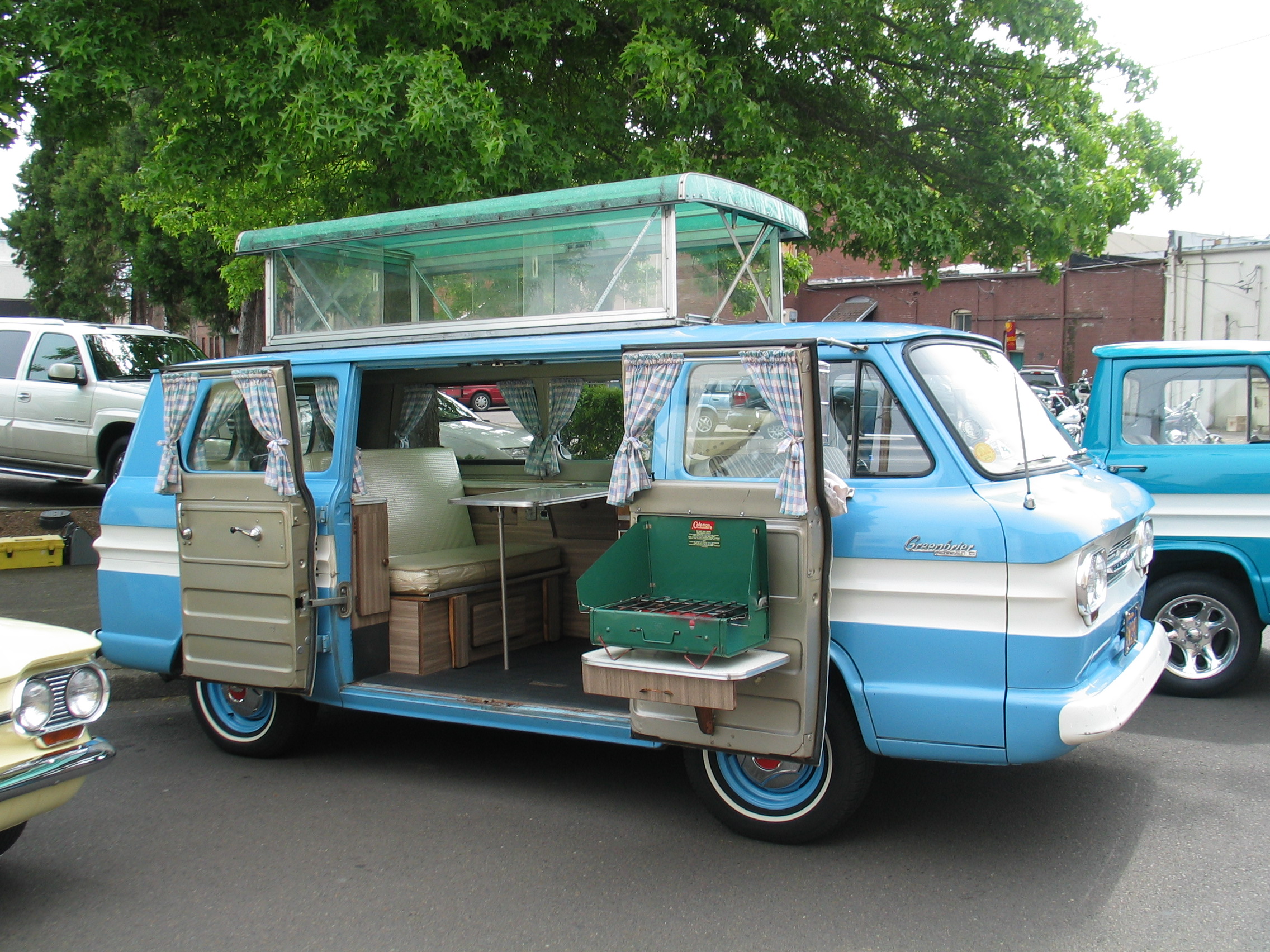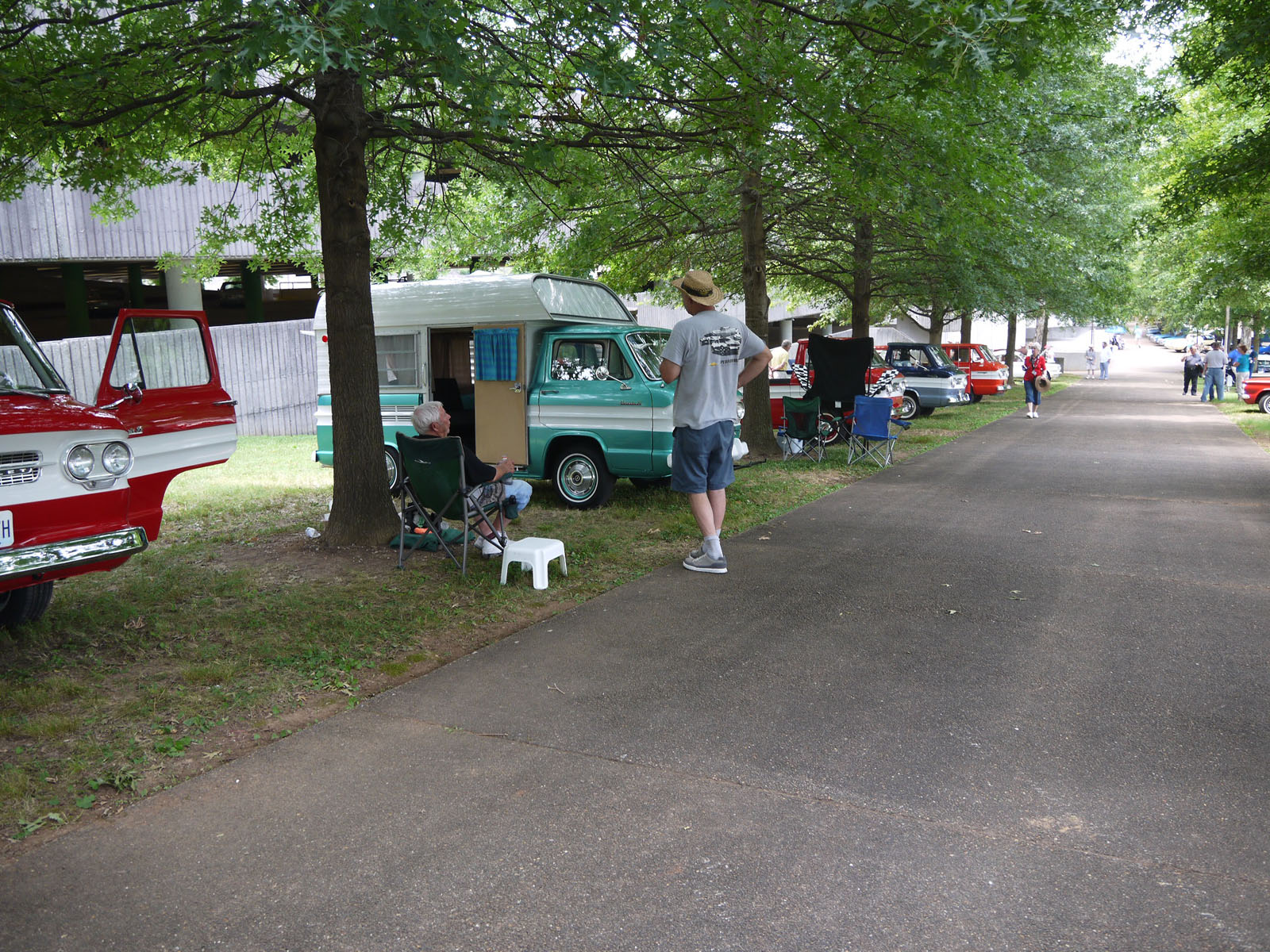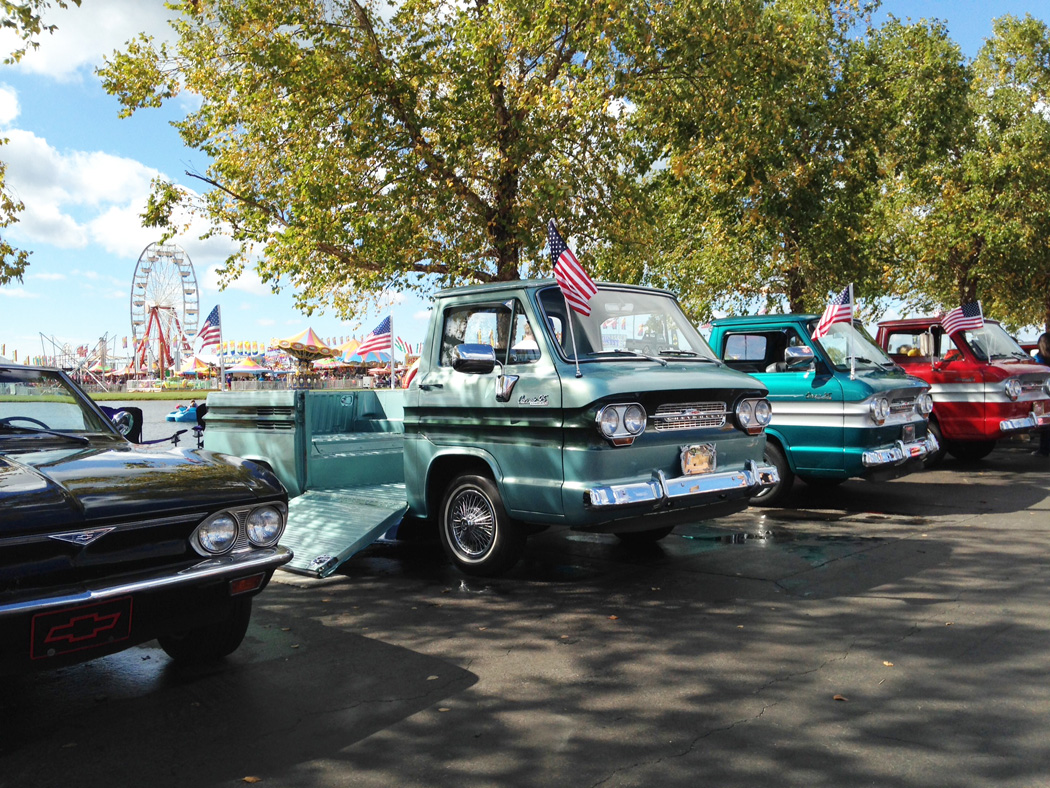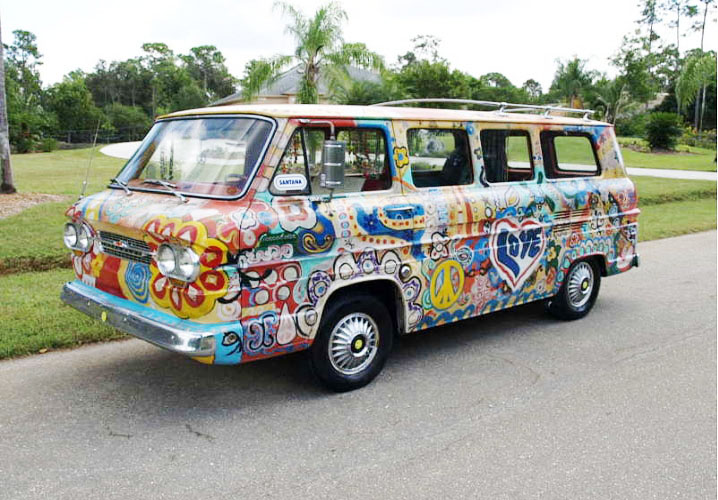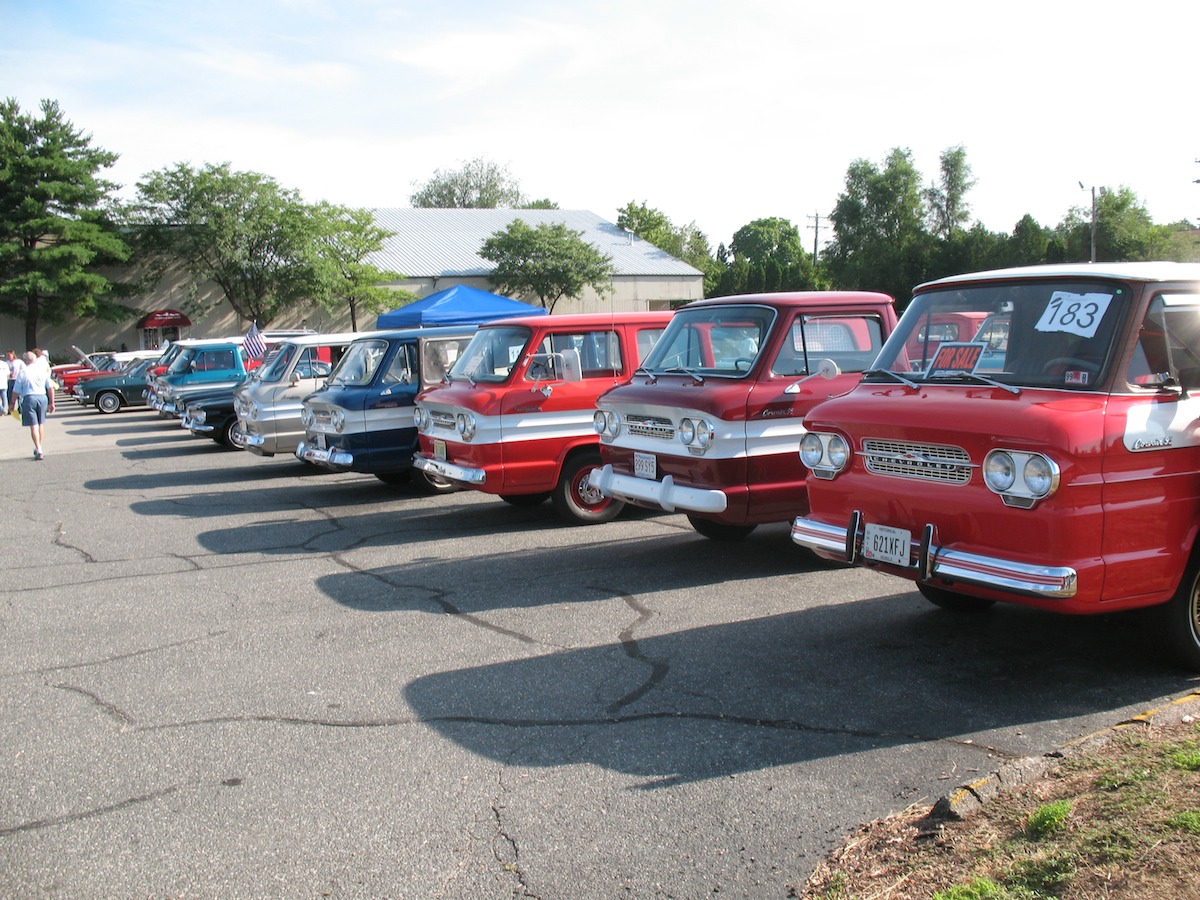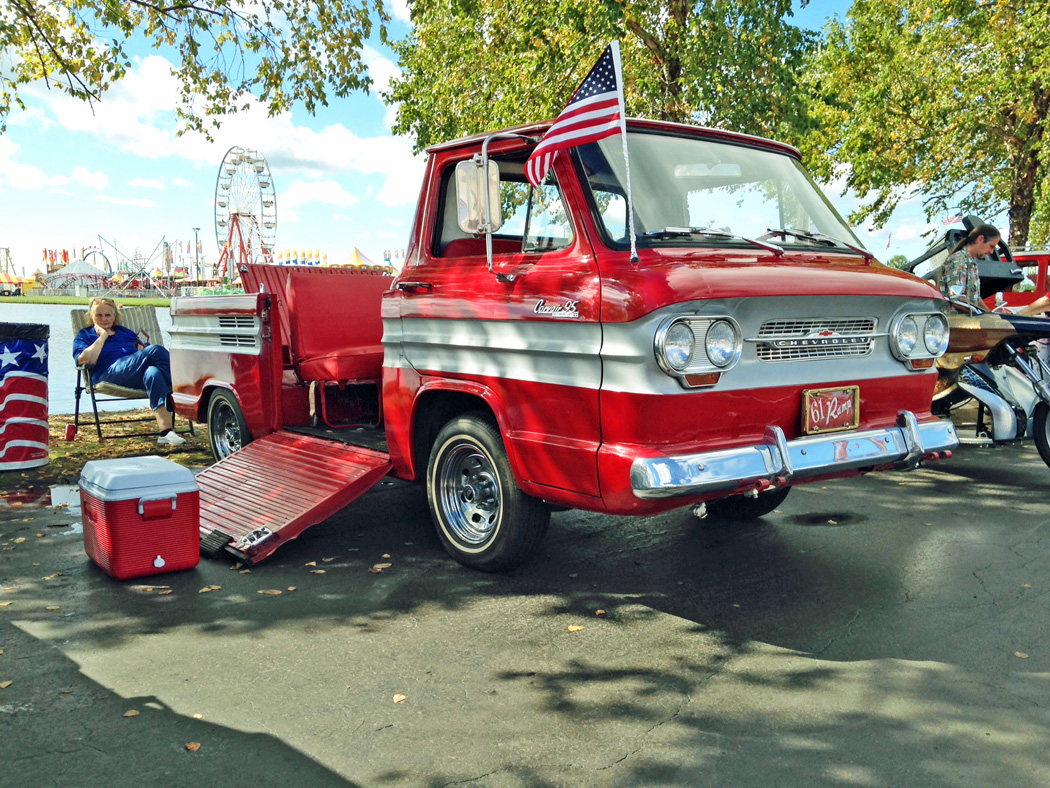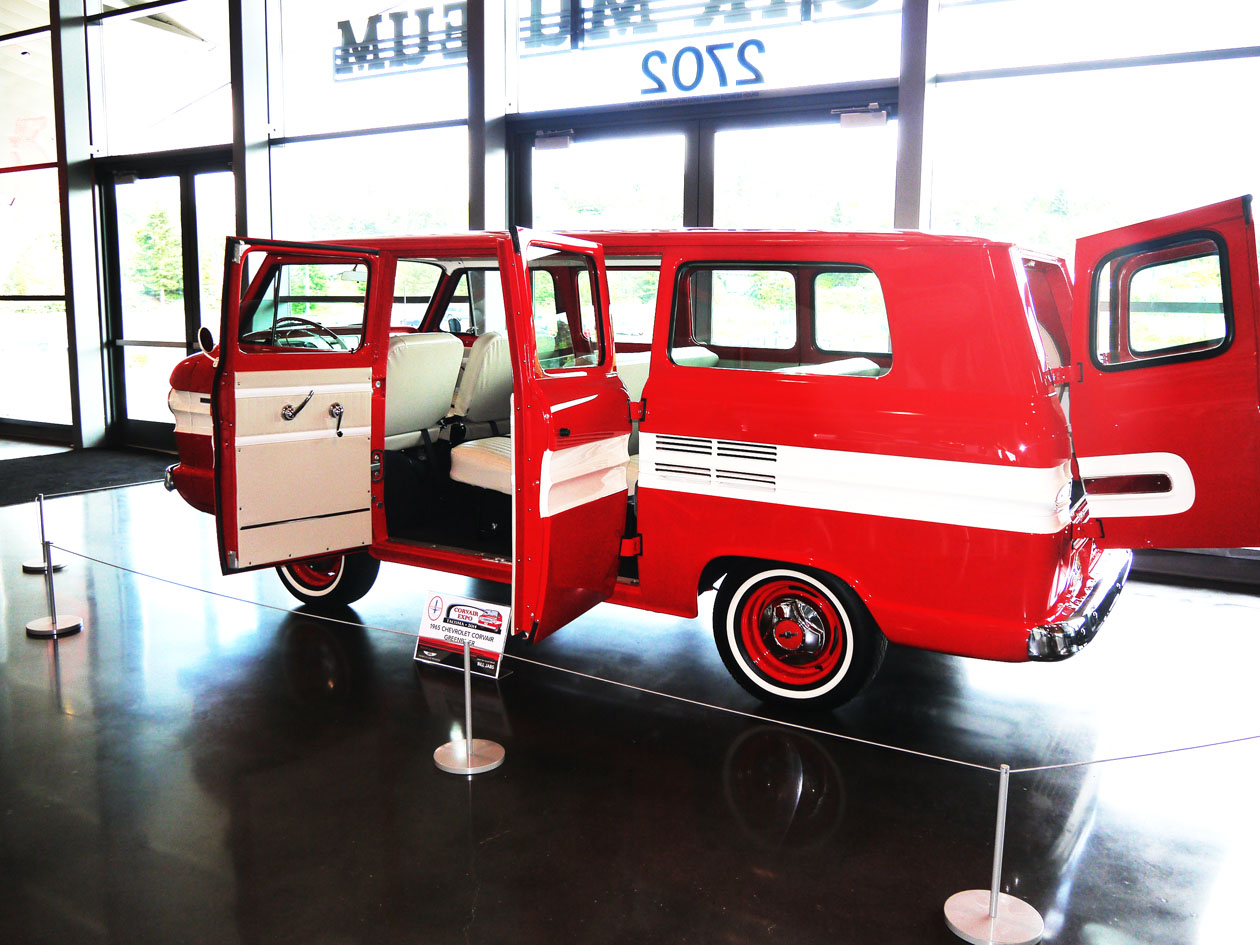 The Corvanatics chapter of the Corvair Society of America advances preservation, restoration and enjoyment of Corvair Forward Control (FC) vehicles. While anticipating in size current minivans and small pickups, the Corvair FCs are prized by enthusiasts for their distinctive styling and design features. Corvair FCs rolled off the assembly line from 1961 to 1965, with a total production of 127,221 vehicles. Also known as the Corvair 95 (for its 95-inch wheelbase), the Corvair FC was powered with a rear engine and had a swing axle rear suspension like the more familiar Corvair coupe. The line featured several models, including the corvan panel van, greenbrier recreational sportswagon, and the rampside and loadside pickup trucks. Special models included 8-door models with intermediate doors on both the driver and passenger sides, and units with a camper conversion.
Corvanatics
was founded in 1972 by
Kenneth T. Wilhite, Jr., with an initial
membership of 17. The club has flourished
since that time with membership currently just shy
of three hundred. According to the founder, "Corvanatics" came
to him after being described as a "Corvair Fanatic". You can read
more about the early club history in
an article
written by the founder in 1988. The club newsletter
Corvan Antics
has been published in several issues each year, and is available for download on the Newsletter page.