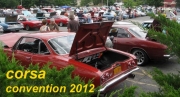 <! This link is for Automodello, which donated two die-cast scale-models for the raffle --> <! BE SURE TO SPLIT THE CAPTION WITH BREAKS TO MAINTAIN THE SPONSORSHIP PANEL AT THE PROPER WIDTH! -->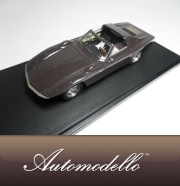 Automodello
Die-Cast Scale Models
Raffle Contributor


<! This link is for Best Blast of New Jersey, which provided powder-coating for valve cover racing trophies --> <! BE SURE TO SPLIT THE CAPTION WITH BREAKS TO MAINTAIN THE SPONSORSHIP PANEL AT THE PROPER WIDTH! -->

Best Blast
of New Jersey
Trophy Sponsor


<! This link is for Tomm Scalera's Graphic Angels Design Group, which created the 2012 CORSA Convention logo. --> <! BE SURE TO SPLIT THE CAPTION WITH BREAKS TO MAINTAIN THE SPONSORSHIP PANEL AT THE PROPER WIDTH! -->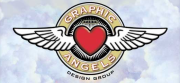 Graphic Angels
Design Group
created the
Convention logo.
The 2012 CORSA Convention at Sturbridge!
Every year, the Corvair Society of America (CORSA) has a convention for its members. This web page concerns the convention that was held in Year 2012. If you are seeking information about the latest CORSA Convention, click on this link!
We Can Reminisce.
Welcome to the official website of the 2012 International Convention of the Corvair Society of America (CORSA). This was the 42nd annual CORSA Convention, held on Wednesday through Saturday, July 25 through July 28. It is now history, but we can reminisce. More than 780 CORSA people and 200 Corvairs came to the Convention, excluding spectators and other visitors from the public.

The 2012 Convention was held at the Sturbridge Host Hotel & Conference Center in Sturbridge, Massachusetts. It included a full menu of meetings and events for every kind of Corvair enthusiast, including: Concours d; Elegance, Car Display, Road Rally, Autocross, Special Interest Group Meetings, General Membership Meeting, Tech Sessions, Swap Meet, Parts Vendors, and more.

And there were activities for other members of the family, too, including Bus Tours, a big Atrium Picnic and Ice Cream Social, a judged Model Car Contest, Valve Cover Racing, and two "how-to" demonstrations for making Jewelry and Holiday Ornaments.

The entire Convention was capped off with a grand Awards Banquet on Saturday night with special Guest Speaker, Richard Lentinello from Hemmings Motor News. And as further entertainment, we got to see a video greeting at the banquet from fellow Corvair enthusiasts, Jay Leno.

The 2012 CORSA Convention was brought to you by the Northeast Corvair Council (NECC), which has maintained a close and valuable relationship with the Corvair Society of America for many years. NECC is famous for conducting time trials at major racetracks across the United States, and has been putting Corvairs on the track since its inception, way back in 1974!
Read All About It!
The history of the 2012 Convention is fully documented in our 2012 Convention Blog (Click HERE)! It has photos, descriptions, and anecdotes about all aspects of our event.
Phabulous Photo Slideshow.
Dave Silvia, from Bay State Corvairs has posted an outstanding set of convention photographs on his Flickr page. Click here to check 'em out, and be prepared to have the time slip away as you are drawn in to the convention experience.
Results for Competitive Events.
Cole Award: Bob Manwaring with his 1969 Corvair 500, 95 hp 4-speed 2 door coupe.
Autocross: Click HERE for a pdf file showing results for the Autocross.
Rally: Click HERE for a pdf file showing results for the Rally.
Concours: Click HERE for a pdf file showing results for the Concours d' Elegance.
Model Car Contest: Click HERE for a pdf file showing results for the Model Car Contest.

<! This link is for Bayshore Corvairs Club., which is an event sponsor --> <! BE SURE TO SPLIT THE CAPTION WITH BREAKS TO MAINTAIN THE SPONSORSHIP PANEL AT THE PROPER WIDTH! -->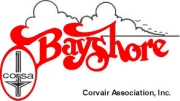 Bayshore Corvairs
Concours Sponsor
Rally Sponsor


<! This link is for CT CORSA Club., which is an event sponsor --> <! BE SURE TO SPLIT THE CAPTION WITH BREAKS TO MAINTAIN THE SPONSORSHIP PANEL AT THE PROPER WIDTH! -->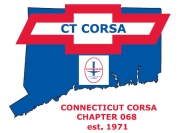 CT Corsa
Car Display Sponsor


<! This link is for Clarks Corvair Parts, which is an event sponsor --> <! BE SURE TO SPLIT THE CAPTION WITH BREAKS TO MAINTAIN THE SPONSORSHIP PANEL AT THE PROPER WIDTH! -->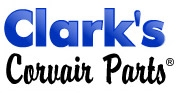 Clark's Corvair
Picnic Sponsor


<! This link is for Cotrofeld Automotive, Inc., which is an advertiser --> <! BE SURE TO SPLIT THE CAPTION WITH BREAKS TO MAINTAIN THE SPONSORSHIP PANEL AT THE PROPER WIDTH! -->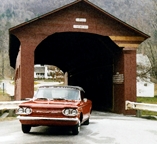 Cotrofeld Automotive
Autocross Sponsor


<! This link is for Hagerty Classic Car Insurance Company, which provided goody bags --> <! BE SURE TO SPLIT THE CAPTION WITH BREAKS TO MAINTAIN THE SPONSORSHIP PANEL AT THE PROPER WIDTH! -->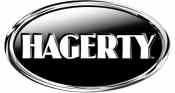 Haggerty Insurance
Registration Supplies