Hello There!
We Do...
Reading Room
NJACE & You

Join Us...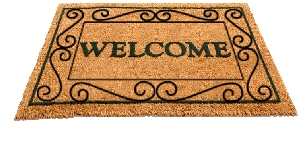 Interested in joining us or renewing your membership?
For an NJACE Membership Application Form, click right here!
NJACE membership benefits include:
Twelve monthly issues of The FANBELT, the newsletter of NJACE (click here for a sample in pdf format from our newsletter archive),
Monthly meetings and regularly-scheduled activities, including swap meets, shows, tech sessions, tours, picnics and parties,
CORSA Chapter benefits, including insured local, regional and national shows and events, and the annual CORSA International Convention, and
Free classified advertising.
NJACE also encourages all members to join CORSA, the Corvair Society of America. CORSA membership applications are available from NJACE or by writing to CORSA, Inc., P.O. Box 607, Lemont, Il 60439.Corporation. Or simply click here to reach the CORSA website.
Thank you for your interest in NJACE.
NJACE is a not-for-profit organization for those who appreciate the 1960-1969 Chevrolet Corvair vehicles. The New Jersey Association of Corvair Enthusiasts (NJACE) was founded in 1970 for the purpose of preservation and enjoyment of Corvair cars and trucks. Today, NJACE has more than 80 member households and a full calendar of events.
There are many types of Corvairs, from four-door sedans to turbocharged convertibles, from station wagons to the "Forward Control" trucks, and all are welcome. Also welcome are Corvair-bodied vehicles with alternative powertrains, other vehicles utilizing the Corvair engine, and specialized vehicles such as Fitch Sprint grand touring cars and Yenko Stinger race cars. Even kit cars, the unique Ultravan motor homes, and home-built Corvair-related vehicles are welcomed as part of the Corvair hobby. However, ownership of a Corvair is not a requirement for membership in NJACE. As long as you like Corvairs and Corvair people, you can join us!