NECC Motorsports - We're all about high performance driving. Sign up for our track days and more!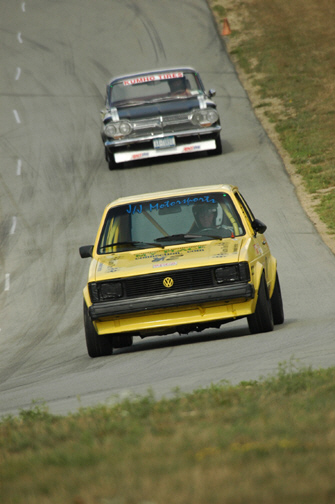 Web Links to Race Tracks!
Here are links to tracks where NECC conducts its events.

Pittsburgh International Race Complex (formerly known as BeaveRun)
Blackhawk Farms Raceway
Lime Rock Park Raceway
Monticello Motorsports Complex
Mosport International Raceway
Mountain Park Dragway
Muncie Dragway
New York Safety Track
Pocono International Raceway
Portland International Raceway
Putnam Park Raceway
Summit Point Raceway
Virginia International Raceway
Waterford Hills Raceway
Willow Springs Raceway
Track Events Sponsored by Other Organizations!
Use these websites to plan your racing season.

Grassroots Motorsports - The Hardcore Sports Car Magazine. A monthly magazine with articles about racing, performance tests, and sports car equipment. No SUVs here! Grassroorts Motorsports supports NECC and other sports car clubs by posting our events in their calendar. Click here to visit the Grassroots Motorsports web site.

MyTrackSchedule.com - A free service to enthusiasts looking to find ways to enjoy their sports cars on the track. It is your one stop place where you will find track events that meet your budget, schedule, and needs. Advanced search functionality lets you search by dates, price, groups, regions, and tracks that you want to go to.You can even maintain your own schedule of track events to help you plan out your yearly track schedule. Currently there are over 300 events and 50 tracks to choose from. New events and tracks are being added every day.
Vendors Supporting NECC
Clark's Corvair Parts, Inc. - the World's Largest Supplier of Corvair Parts since 1973. Their catalog has over 700 pages, over 1900 photos, over 1100 sketches over 500 exploded diagrams, over 14,000 parts listed and an 11,000 item index. Click here to visit their website and online catalogs.

Driving Impressions - Shop online or in-person for race track gear, including shoes, gloves, suits, underwear, helmets, Hans devices, harnesses, steering wheels, fire systems and other accessories. Click HERE to visit their website and online catalog. Click HERE for a Driving Impressions discount. (The discount offer is from 2003, so you may contact Driving Impressions to see if it's still available).
Other Suppliers
Kreitz Oval Track Parts - A "one-stop shop" for all of your racing needs. Shop online or at their store in Sinking Spring, Pennsylvania. In-stock: Wide assortment of driving gear and all types of specialty hardware for racing car engines and chassis. "We Ship UPS Daily". Click HERE to visit their website and online catalog.

American Pi - A hobby business, dedicated to the improvement and support of the Corvair marque by designing and supplying precision parts and services specifically for the Corvair enthusiast. Our goal is to make the highest quality and most innovative specialty parts available for the Performance CorvairSM - no compromises. Click HERE to visit the American Pi website.

American Flat Six - Dedicated to the application of performance enhancements for the Chevrolet Corvair - the American Flat 6. Click HERE to visit the American Flat Six website.
home | announcements | what is necc | typical event | rule book | testimonial | lap times | officers | web links | taste of track

This page was last updated 11/26/19 by redbat01@verizon.net