Hello There!
We Do...
Reading Room
NJACE & You

Links to Other Corvair Websites
NJACE on Facebook. https://www.facebook.com/groups/56963750688/?ref=br_tf. Check out our latest gossip on Facebook!
Corvair Society of America (CORSA). http://www.corvair.org Visit the CORSA website! Over 3,000 members world-wide!
Northeast Corvair Council (NECC). http://www.corvair.org/chapters/necc/ Putting 'Vairs on the track since 1974. NJACE is an NECC Member Club.
Corvair Center. http://corvaircenter.com A public forum for Corvair owners, enthusiasts or anyone looking for help and insight on the Chevrolet Corvair. A simple fast website with an easy search engine for finding advice on thousands of Corvair topics. Includes extensive FAQs covering technical topics for preserving, restoring, maintaining, and modifying Corvair cars and trucks.
Corvair Forum. http://www.corvairforum.com/forum Another public forum for Corvair owners and enthusiasts, with plenty of technical advice. Includes a mobile-friendly app.
Virtual Vairs. http://www.vv.corvair.org/ The original e-mail discussion group dedicated to the preservation of the Corvair.
Corvair Corsa. http://www.corvaircorsa.com/ Corvair Corsa is a plentiful source of Corvair history, information and pictures. Here, you can explore the entire collection of production Corvairs including the Corsa, Monza, Monza Spyder, Corvair 700, 500, and the Corvair 95 truck series. Also featured are the many variants created by Corvair lovers like Don Yenko and John Fitch, builders of the remarkable Yenko Stingers and Fitch Sprints. The site contains hundreds of pages, so get comfortable and enjoy your visit!.

Corvair Autocross Pages. http://autoxer.skiblack.com/index.html Corvairs have been very successful over the years in autocross racing (also known as slalom racing or Solo 2). This website, created by Bryan Blackwell, contains a wealth of information for preparing Corvairs for autocross and other types of competition. Topics include engine modifications, wheels, tires, suspension, seats, roll cages and much more. Many of the modifications can be applied to street cars, too.
Chevrolet Corvair Club de France (Yes, Corvairs in France!) http://corvairfrance.free.fr Visitez le nouveau site du Chevrolet Corvair Club de France!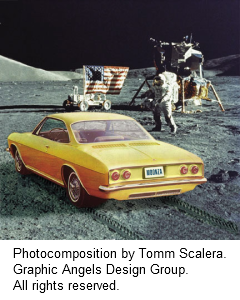 Links to Local New Jersey Jobbers and Suppliers
<! This link is for Tomm Scalera's Graphic Angels website. Tomm created all the photo compositions for this website. -->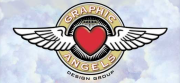 Graphic Angels' - Artwork designer for NJACE! Click on the logo to visit their website.
<! This link is for Best Blast of New Jersey, which provided powder-coating for valve cover racing trophies -->


Surface preparation & finishing solutions including not only equipment, but also services for media blasting, shot blasting, sandblasting etc. Call our team (800) 331-7744 or click on the logo to visit their website.


Contact Our Website Maintenance Person
Click here to contact our webmaster. redbat01@verizon.net
Suggestions & corrections are always appreciated!